STATS
HUB
PILOTS
KDFW
9
KJFK
7
KORD
8
KMIA
8
KLAX
8
KCLT
2
EGLL
2
DFWT
11
KPSP
18
FLIGHTS
Total Flights Flown
72,744
Total Hours Flown
251,753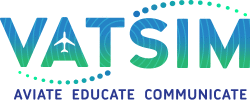 Application Form
Thank you for your interest in becoming a pilot for American Airlines Virtual. Please complete the following form to continue. AAV Policy requires that you must be at least sixteen (16) years old to become a member and you must provide your real first and last name. If you have a Vatsim ID, please provide it otherwise you may leave that field blank.
If you are currently employed or were employed by another VA, and wish to carry over your flight hours to AAV, please complete the second part of the form. Please include the URL of the page of that VA''s website where your flight hours can be verified. Not the VA home page, but the web page that displays your flight hours.
Copyright 2002-2017 American Airlines Virtual. American Airlines Virtual is in no way affiliated with the real-world American Airlines.
The AA logo is a registered trademark of American Airlines. To visit the real-world American Airlines web site, please go to: http://www.aa.com.